We've launched new Amazon Alexa Apps for our customers!
For those that make the flash briefings part of their daily routine – we suggest you grab the Rock Fall Message of the Day.
For those looking to learn more about our business, team and all things Rock Fall – enable the Rock Fall Safety Boots Random Fact.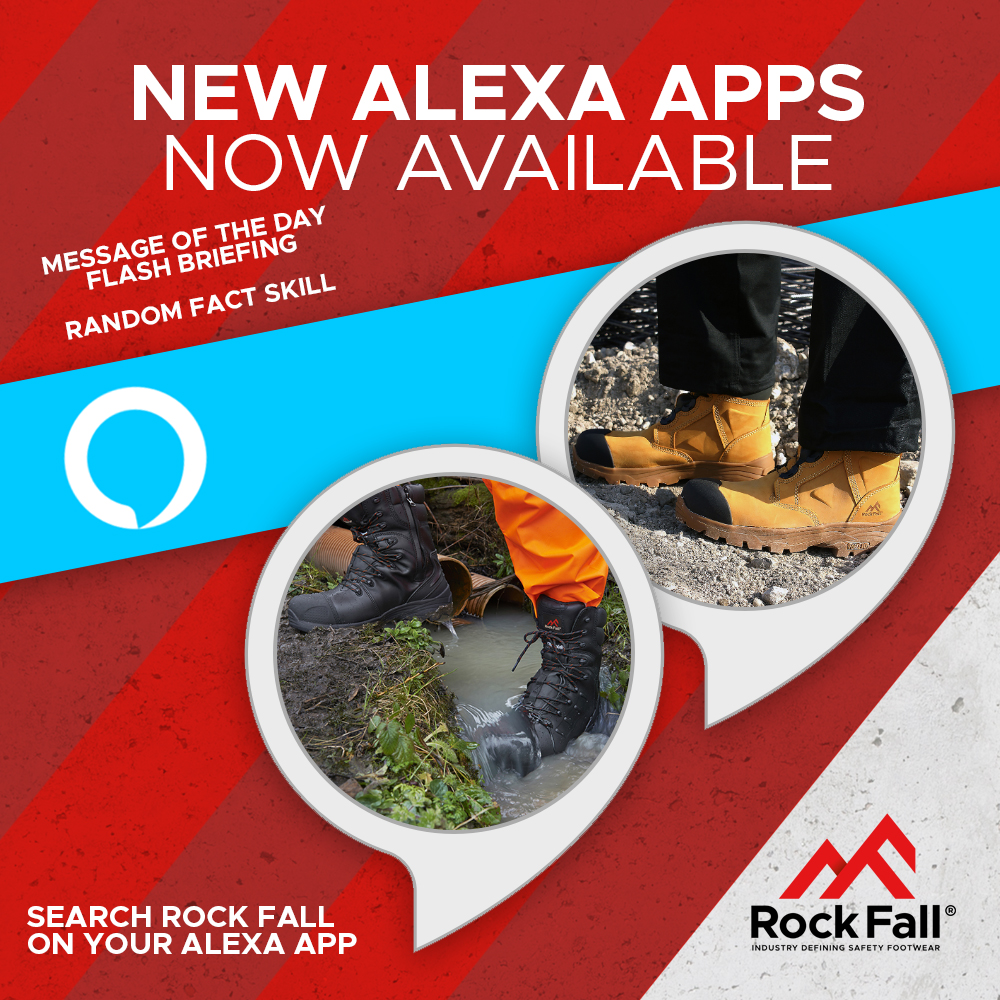 Alexa Flash Briefing : Rock Fall Message of the Day
Alexa Skill : Rock Fall Safety Boots Random Fact