Let's look back over the last 10 years in safety footwear. Most was manufactured using steel toecaps and midsoles, with Goodyear welted soles, metal eyelets and a traditional lacing system. Today, manufacturers put their best foot forward by using featherweight, fibreglass toecaps and kevlar midsoles.
Modern sole units utilise various materials to reduce weight, improve flexibility and enhance durability. Dual density sole units are used to balance the trade-off between weight, comfort and durability. Common materials include EVA, Polyurethane, and Nitrile Rubber.
Innovative fastening mechanisms, like the BOA fastening system, improve fit, solve problems including snagged or snapped laces and removes the tripping risk.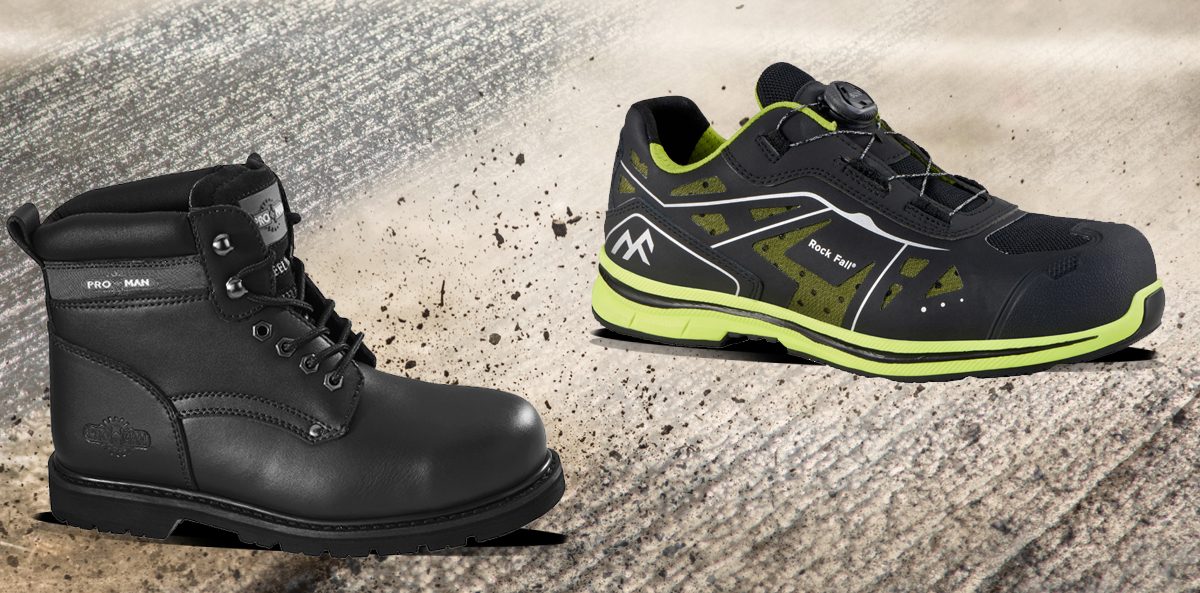 Enhanced comfort
Alongside utilising lightweight components comfort can be enhanced by using premium quality moisture wicking linings to absorb and wick away sweat effectively. This is coupled with high end, durable insoles that retain their shape throughout wear using materials found in Elite performance sports trainers and anti-fatigue matting.
Styles that people "want to" wear
As we mentioned in our intro, design choices mean that safety boots and trainers are continuing to look less and less like "traditional" safety footwear and increasingly have walking, hiking, trekking, running styles. New styles use clean lines, minimal panels and different colours, whilst retaining a uniform and "suitable for work" aesthetic.
Modern styling
We get the feel from the industry, our customers and theirs, that safety footwear is getting "cooler" and "trendier". Our opinion on this is that it's a bit like cars, look back 10 years in car design and the styles were much "boxier" but as modern manufacturing techniques and new ideas as developed, new "modern styling" is possible, it's the same for footwear.
RF160 Ohm
RF440B Flint Brown