We have the vision, ambition and drive to make Rock Fall the most sustainable Safety Footwear brand in the world, we're making some unbelievable changes between now and 2022 to achieve that mission.
Our biggest impact, is by far, our products and some of these changes will blow your mind, more on our sustainability page
However, we want to make the small changes that make the big impact.
So we've started working with Shaun Brogan and his new company, BeGreen Cleaning, we're sure you'll recognise the name.
BeGreen Cleaning has a fantastic story, Shaun and his business partner John actually met at Nursery, they've taken a few steps down the track since then!
At their core BeGreen are sustainable, they use eco-friendly detergents and reuse and refill their cleaning bottles.
In fact, stats on their website (at the time of writing) state, 29244 litres of water, 3168 plastic bottles and 12672 disposable cloths are being saved every year. More at begreencleaning.co.uk
For us, the heart of the message is about working together, using natural cleaning solutions to create clean, fresh and invigorating workspaces that promote wellbeing in the workplace.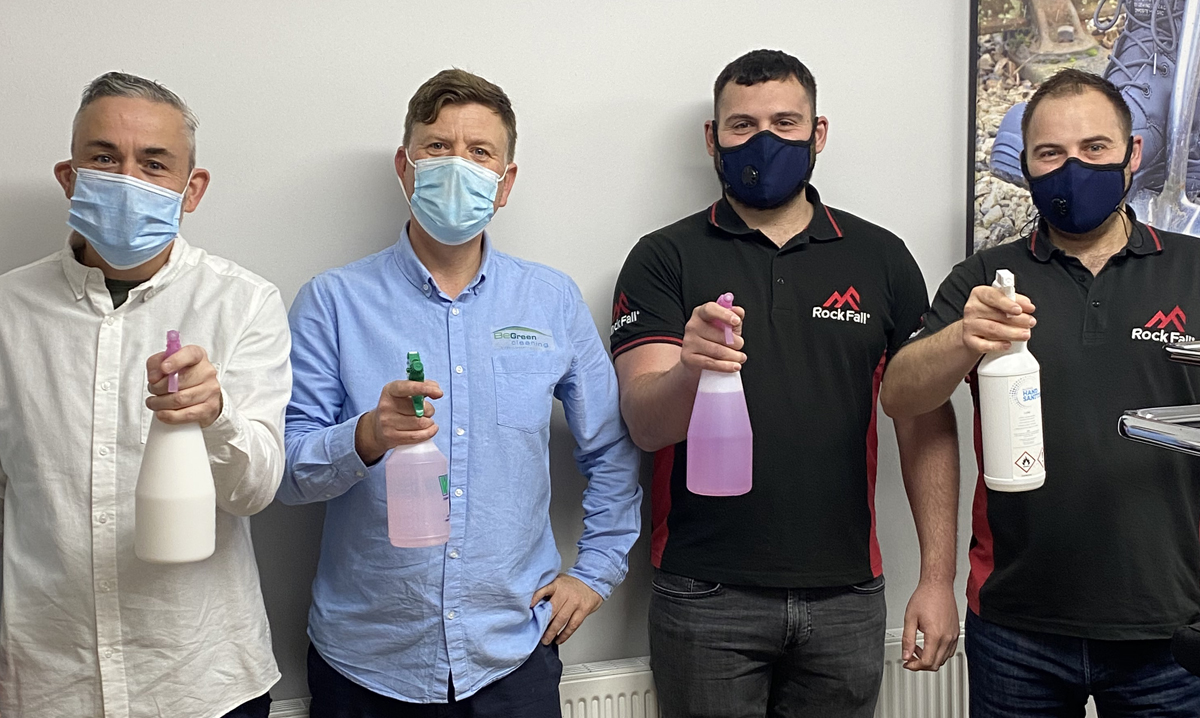 Left to Right: Shaun Brogan, John Smith, Matthew Noon, Richard Noon