From 2021, Rock Fall will release 2 Promotional Material packages per year, these will be much smaller print runs, of much smaller documents. They are intended to give our Authorised Distribution Partners everything they could ever need to study and promote the range, when used in conjunction with our award winning website which is always evolving.
By printing smaller runs, of smaller documents, on FSC accredited paper, we stay true to our "Digital First" pledge and continue our sustainability journey. More at rockfall.com/sustainability
You're viewing our catalogue online, as a result you are helping us do our bit for the environment and saving paper. Thank you!
Below is the 2021, Volume 6 Range Catalogue which is 1 of 2 for 2021.
Below is the 2022, Volume 6 Range Poster. When printed it's A1 in size, so it's more of a wallchart – in fact, you could use it as wallpaper if you love it as much as some of our team do! It's based on the highly recognisable periodic table and demonstrates our diversity and depth of range.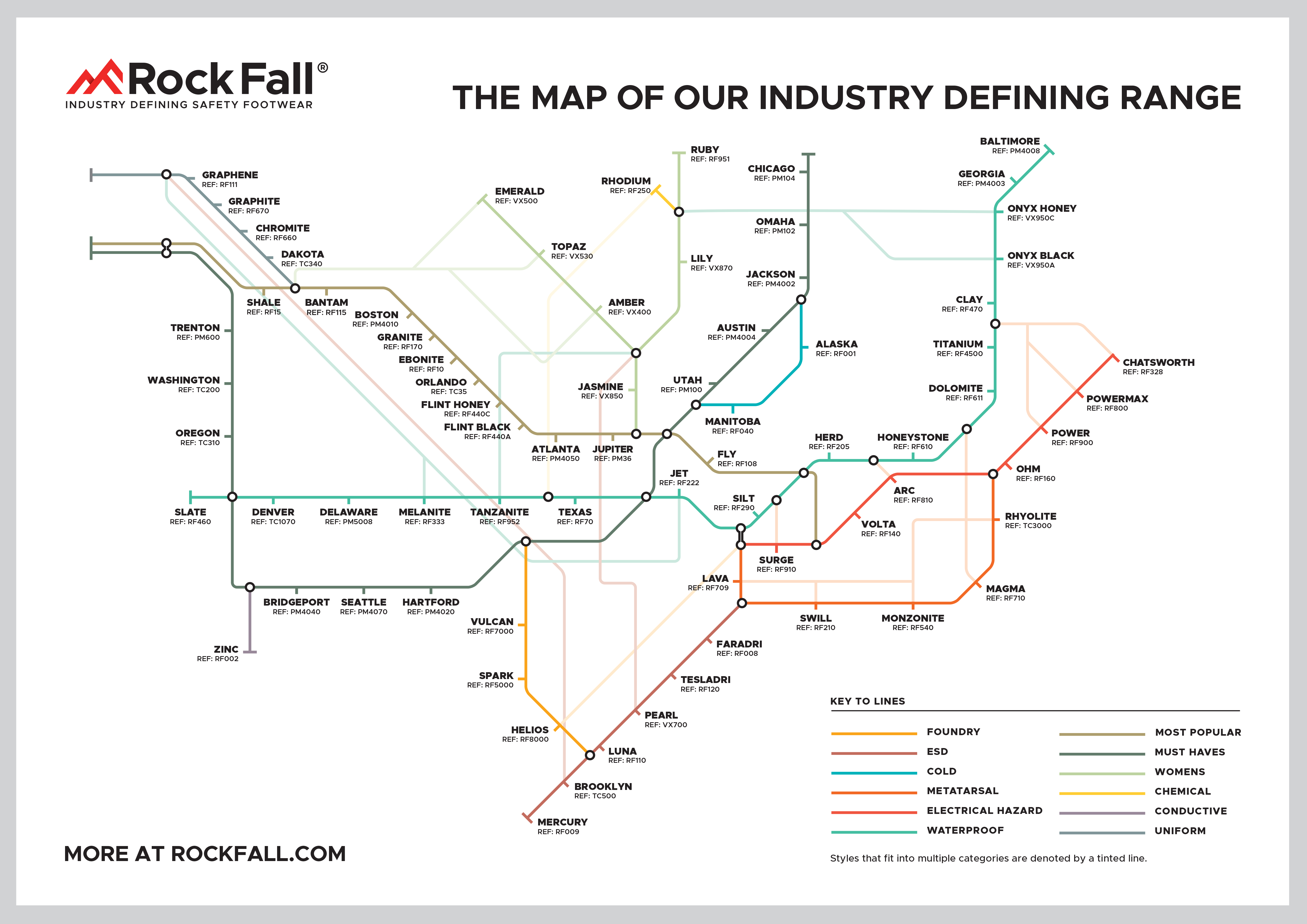 Complete the form and we'll contact you to discuss our range, arrange print versions to be sent to you, and more